Join
You're Invited
The Conroe Service League is accepting
new members for the class of 2021-2022.
Please join us for an informational
Prospective New Member Tea
Sunday, April 11 at 2:00 pm
8031 Bay Bend Dr.
Conroe, TX 77304
Gate Code #1212
Kindly RSVP by 4/1 to
936.442.0189 or
nicola.weems@gmail.com
The Conroe Service League is always looking for new members who want to get involved in the community. Please download and fill out the form below and submit it to info@conroeserviceleague.org or drop it off at the Bargain Box Resale Shop.
Thank you.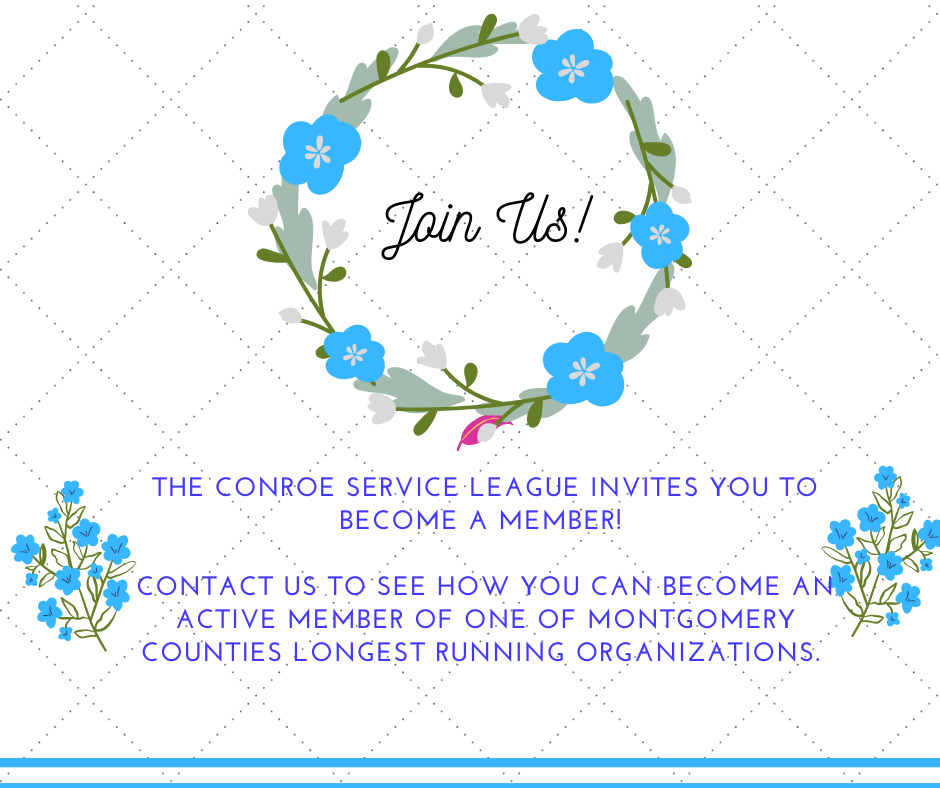 Whatever the need may be, Conroe Service League is here to serve. It's our mission.